Marina Sousa's Just Cake Design Team
The Just Cake design team boasts three awesome cake decorators including Marina Sousa, an excellent client relations manager, and a baker extraordinaire.
Dawn Nemec, decorator
Although she spent her early years completing a degree in English and pursuing a dream of being a writer, she spent her summers making muffins and icing cakes in a variety of bakeries. Gradually Dawn's enthusiasm for baking overcame her desire to write, and soon she decided to devote herself to the world of pastry. After 3 years spent in Italy, she baked in restaurants and bakeries in New Orleans before working under top pastry chefs in San Francisco.
Dawn began her focus on wedding and specialty cakes in 1999 when she moved to the Monterey Bay area and began working for Just Cake in 2007.
Dawn specializes in lifelike gumpaste accessories for cakes. Dawn's favorite creations involve fashioning an edible environment on a cake and then populating it with sugar creatures that look so alive they just might step off the cake at any moment! Essentially self-taught, she brings a lifetime of artistic pursuits and study to her task at creating wedding cakes that are entirely unique.
M. Zenaide Reis, baker
Baker extraordinaire! Zen brings many years of experience and amazing knowledge of baking to our kitchen.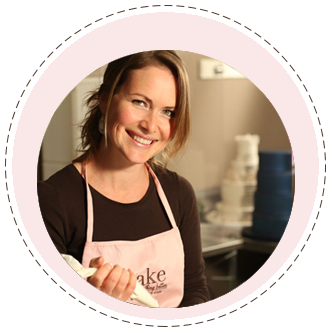 Danielle Clark, decorator
Danielle was Just Cake's first employee! While her most important job these days is that of being a Mom to two adorable children, Maelee and Jaxson, she still lends a hand (aka saves the day!) when we are extra busy or have special projects.
Danielle has a Culinary Degree focusing on Baking & Pastry from Cabrillo College. She managed all of Just Cakes baking for several years and has proven to be a great decorator as well!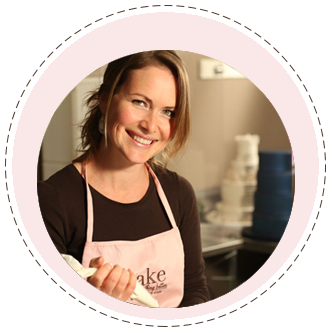 Rachel Braga
Rachel is our most recent recruit! Highly recommended by my friend, Chef Nicholas Lodge, from the French Pastry School. She completed the L'Art du Gâteau program. From Santa Cruz originally she's a perfect fit to our team.
Michelle Marheineke, client relations manager
Michelle manages Just Cake's day to day operations, or as she likes to say, "she handles everything BUT the cake!" Her attention to detail and organizational skills keep Marina's mind at ease while allowing her to focus on the creative process. Michelle helps guide each client through the entire journey – from their initial inquiry, right up to their event day, ensuring everything goes off without a hitch.
Ready to ignite your celebration
with one of Just Cake's extraordinary cakes?
Just Cake's team are available to make cakes for clients hosting events in Santa Cruz, Aptos, Capitola, Seascape, Monterey, Pacific Grove, Carmel, Pebble Beach, Big Sur, Los Gatos, Saratoga, Atherton, Palo Alto, San Francisco, Napa and all points in between! We are also available for events beyond the Bay Area, including destination events, by special arrangement.